Welcome to Rosebank Primary School, Dundee.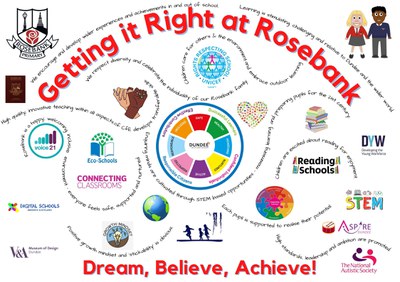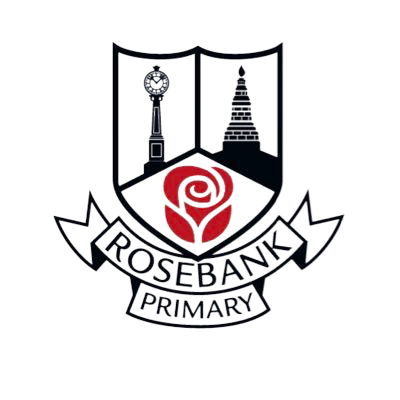 Our Values
We wish to create a happy learning environment to enable each child to develop educationally and socially to his/her fullest potential and thus progress through the various stages of the primary school. We aim to help him/her cope with further education requirements and to develop as successful learners, effective contributors,
confident individuals and responsible citizens. To these ends we encourage and support the fullest cooperation with parents and carers. We recognise that the quality of any child's educational progress is enhanced when parents/ carers and teachers work together in the best interests of the pupil.
Our Aims
At Rosebank Primary School we aim to:
Provide a welcoming, caring and safe environment where each child is nurtured, valued and supported.

Develop positive attitudes to learning through innovative teaching of knowledge, skills and understanding in all areas of Curriculum for Excellence.

Nurture independence, enthusiasm and self-confidence - allowing each pupil to realise his / her potential through the promotion of personal strengths and achievements.

Promote respect for self, others and the environment with a particular focus on learning outdoors.

Develop responsible global citizenship through valuing and caring for each other.